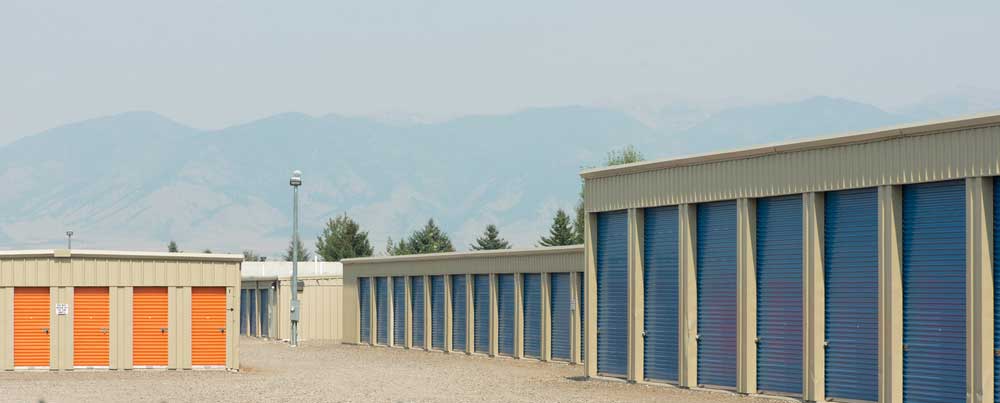 Maybe you watch Storage Wars and you've been thinking about dipping your toes in the fun, thrilling world of online storage auctions. But the problem is—you don't know where to start.
Good news.
You've come to the right place.
First of all, Lockerfox is one of the premier storage auction sites on the web, so we know our stuff.
Second, we want to arm you with knowledge. While bidding on storage auctions can be exciting, you have to know what you're doing so you don't end up losing money and time. There are several rookie mistakes overzealous bidders can make, and we don't want that to happen to you.
Here are three important tips you should know before you start bidding:
1) Bid on a storage unit close by: If you're a storage auction newbie, we recommend not bidding on a storage unit far away for a couple of reasons. First, even if you win an auction, the unit is not yours until you show up to the facility in person with the funds to purchase the unit. The tenant of the storage unit can pay their overdue balance any time up until the moment you give the funds to the facility. That means you can be already en route, driving hundreds of miles, only to show up and have the unit no longer be available to you. If the tenant pays their bill after you win the auction, the facility manager will void your win and you'll be refunded your premium. If you do purchase a storage unit far away, that's ok. We recommend you call the storage facility before you get in the car to ensure the unit is still available. In addition, you're going to want to make sure you have adequate vehicles to pick up your new haul—and some extra hands.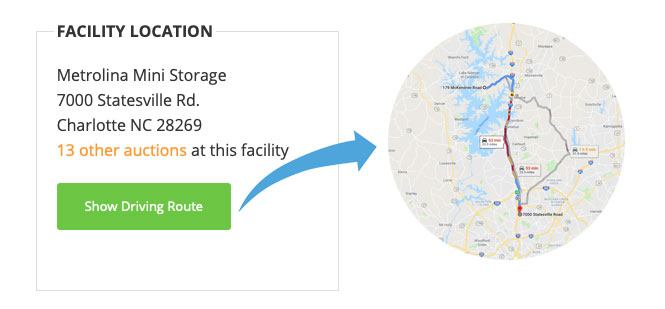 Use the Driving Route feature to see how far it is!
2) Be careful of Manager's Units: Manager's Units, sometimes referred to as Manager's Special, sound enticing, but often they end not being worth your time. Manager's Units are typically filled with not-so-great leftovers from tenants. This can be a unit full of whatever the manager wants to put in there—boxes of photo albums, dozens of mattresses, stacks of old couches, etc. Pro tip: These units usually don't contain any hidden gems, and they'll be a waste of money.
3) Don't get in over your head: We know how exciting it can be to bid on storage units, but take it from us: It's important to slow your roll. Most facilities will give you a specific amount of time to empty the unit you've won. If you bid on and win multiple units, it can get very tricky trying to empty out multiple large units at once. There's a reason why the pros on Storage Wars have several employees to clean out the units. It's tough, laborious work, and you need to make sure you have the man or womanpower, and the vehicles, to empty out all of your units in a short period of time.
If you're ready to jump into the race, let's get you started. Bidding on storage auctions is a great way to make easy, fast cash. Sign up now to start bidding on storage auctions near you.